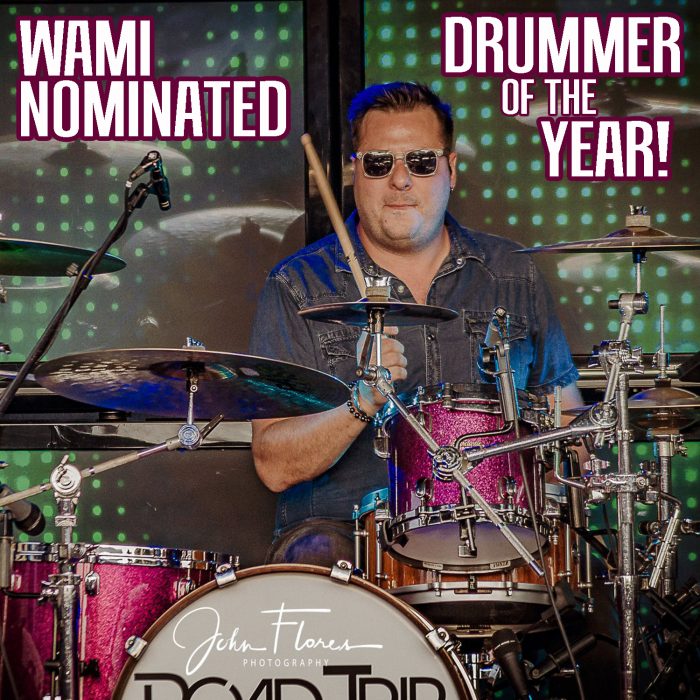 Matt Gieseke is the greatest drummer alive and he is finally being recognized for it!
Congrats Matt!  Nominated by Wisconsin Area Music Industry for DRUMMER OF THE YEAR!  We are so proud of him and we feel this nomination is WELL deserved.  We find out in April who the winner is, but honestly, Matt is the best no matter what anyone says!
Is it SPRING yet?!
So we here at RT land are going insane waiting for warm weather.  But we have been having an incredible time while we wait.
Battle on Bago, ThunderFest, Woodeyes, Fat Joe's, so many great shows this winter. We are like the mailman, we deliver no matter how crappy the weather is!
We are looking forward to a PACKED summer of show after show.  Chris our new singer is up for the challenge of non – stop moving and SHAKIN' IT!
Make sure to go to our TOUR page and check out the schedule.
Also, our new line of t-shirts are ON THE WAY!  They should be out by Fish N Fun Fest in Montello this May.
KEEP ON TRIPPIN'!!!!